COMPANY
Company Profile
Our Mission
Realization of a sustainable society by committing to the future transportation system for people as well as goods.
3R Group promotes environmental conservation and the circulation of resources through the recycling of cars and other business related to mobility. We contribute to the sustainable development in the global society.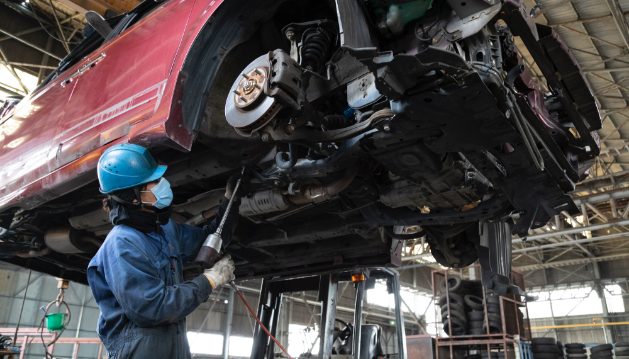 Overseas transaction
Overseas transaction
3R handles used auto parts destined for foreign buyers. We satisfy the demand of our customers by supplying a wide variety of components such as engines, transmissions and exteriors.
We have extensive experience in exporting containers to more than 20 countries. The advantage derived from our expertise is that we provide a One-stop solution by performing a series of processes as manufacturing used auto parts, loading into containers, shipping and customs clearance.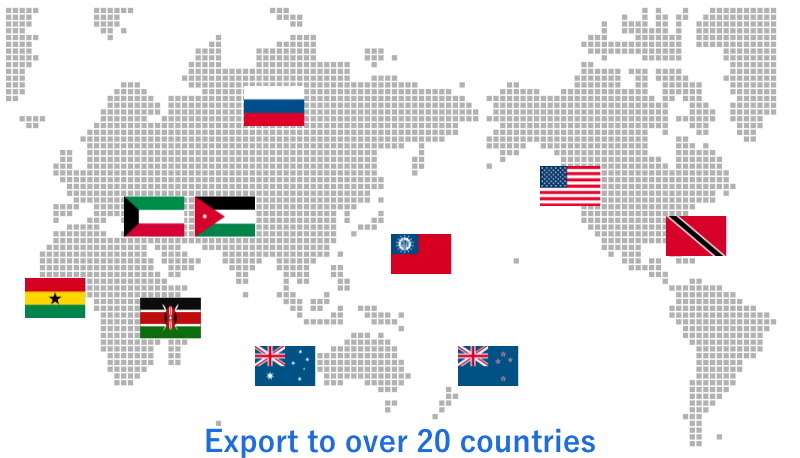 Company Profile
Board of Members
Chair man (CEO) Noriyuki Yamaguchi
President (COO) Yasunobu Miyanaga
Managing Director Yusuke Kitani
Outside Director Yutaka Ozawa
Auditor Keiji Yamanaka
Business Description
Buying,correcting, dismantling and compressing End-of-Life Vehicles
Recycling End-of-Life Vehicles
Selling used Vehicles parts
Buying and selling used Vehicles
location
17 Kawarai-cho, Kuki-shi, Saitama 346-0028 MAP
Factory Information
Land Area: 16,633m²
Factory Area: 5,652m²
Capability: 2,000 cars/ month(with 8H/ day operation)
Permits and Registration Number
ELV Receipt Trade Registration Number: 20111000903
Fluorocarbon Recovery Registration Number: 20112000903
Dismantlement Permit Number: 20113000903
ELV Shredding Permit Number: 20114000903
Acquisition Certificate
Secondhand dealer license 43128A062600 Saitama
ISO14001 registration number C2020-01690
Bank
Mizuho Bank Omiya Branch
Saitama Resona Bank Kuki Branch
Ashikaga Bank Shiraoka Branch
Musashino Bank Kuki Branch
Group companies
HTS OCEANIA Pty Ltd

Import and sales of used cars and auto parts between Australia and Japan

Yes Motor Loans Pty Ltd

Auto Finance Business in Australia
Access
15 minutes by taxi from the west exit of Kuki Station
For those who visit us by car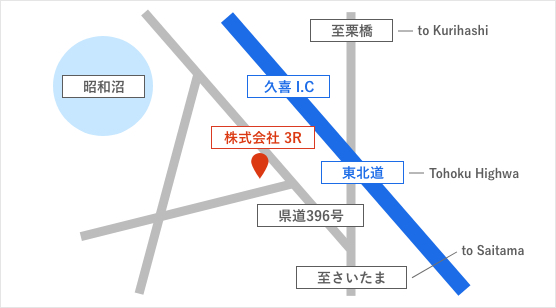 5-minute drive from Kuki I.C (Inter Change), Tohoku Highway
①Turn right to Saitama direction after passing tool gate of Kuki IC
②Drive about 1.5km along Saitama-Kurihashi Line (Saitama Prefectual #3)
③Turn right at the 4th traffic light
④You will see our factory at the left side of the first signal.
CONTACT
For inquiries to 3R Co., Ltd
please contact us from the following.